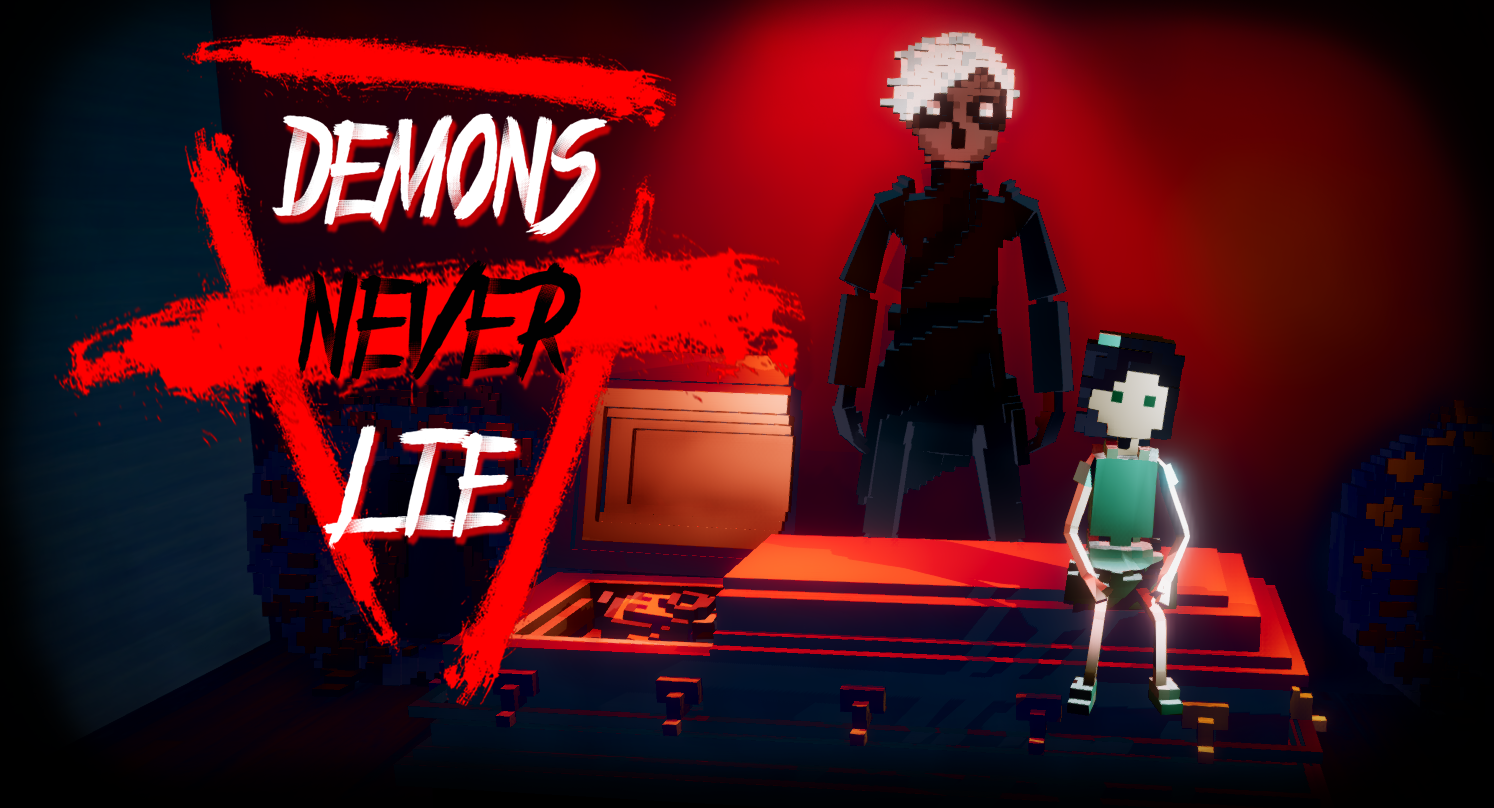 Demons Never Lie
Demons Never Lie Kickstarter is LIVE now!
---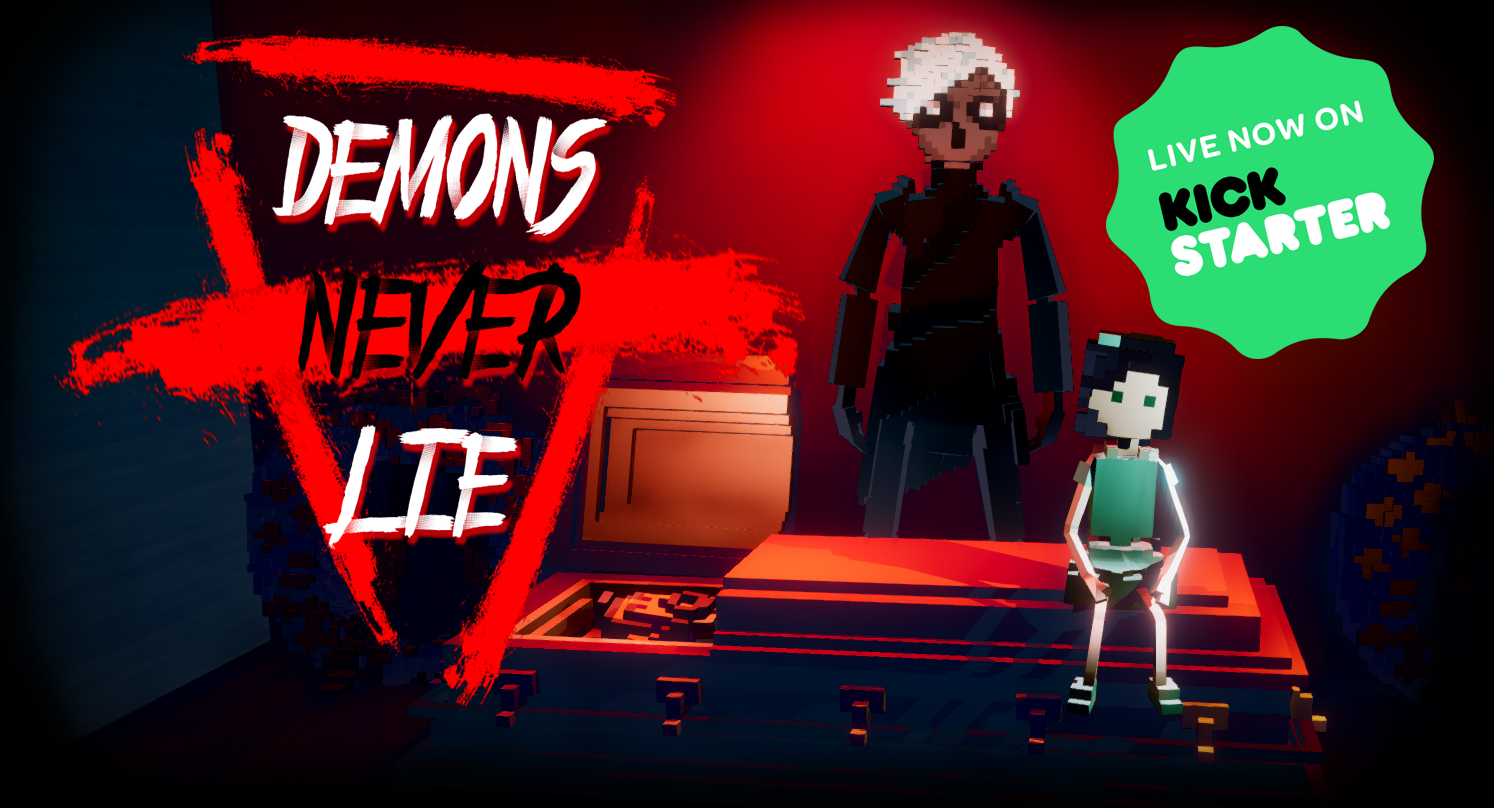 Click on the image or here to support us!
A low-poly/voxel dark graphic adventure that combines genres like point&click, thriller, horror and visual novel.
Dive into an emotional and thrilling experience and enjoy the atmospheric storytelling.
Watch the trailer here!
https://www.youtube.com/channel/UCc6GbSUCubRN10_pqRB0gAw
Discover and play the FREE demo right now!
This game is a solodev project so any support will be super much appreciated! If you can't back the game, please consider to share on your social media... let's make this happen!